Internal Medicine
Internal medicine or general medicine is about dealing with the diagnosis, prevention, as well as treatment of several internal diseases. Doctors and physicians  diagnose patients accurately by going through the patient's medical history, lifestyle, their symptoms, and aim at prevention of the disease.
Internists routinely see patients with conditions such as heart disease, hypertension, diabetes, obesity, and chronic lung disease. An internist may consult with doctors in other fields of medicine. They provide care for their patients in an ambulatory setting (office or outpatient) and follow their patients when hospitalized (inpatient setting).
Get an effective Solution
At times, it may get difficult to have an accurate diagnosis from a family physician. But a specialist from an internal medicine clinic can help you in identifying the symptoms and get the most effective cure. With their years of extensive education, specialization courses, clinical expertise, and experience, it gets easier for them to provide you with the best solution.
A good rapport
The thumb rule of a successful treatment is that a patient must rely on the doctor and this can only happen when there is honest communication between the two. The team of our internal medicine doctors is very polite and well-versed with the patients. It is assumed that all their concerns are properly addressed while keeping the patients' requirements in mind.
Get in touch with our Internal Medicine Doctors
If you are concerned about some unexplained health symptoms which are showing up, or, want to have a consultation for some chronic health issue, call us today and schedule an appointment.
 What we provide
A team of Internal medicine doctors who are affiliated with Humber River Hospital

Excellent facilities for the patients inside the clinic
Once you are here, the specialist will be assisting you with the diagnostic process and find the best prevent so that it doesn't relapse in the future.
Doctors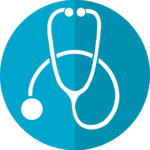 Dr. Irving Tiong is a physician at the Humber Cardiology Clinic, located within the North York Medical Center. Dr. Tiong completed his medical degree at McGill University and clinical fellowship at the University of Ottawa.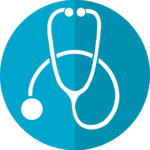 Dr. Douglas Ng is a Cardiologist at the Humber Cardiology Clinic, located within the North York Medical Center. Dr. Ng completed his medical degree and clinical fellowship at the University of Toronto.
OPENING HOURS
| Day | Service |
| --- | --- |
| Monday | Closed |
| Tuesday | Closed |
| Wednesday | Closed |
| Thursday | Closed |
| Friday | Closed |
| Saturday | 9 am – 4:30 pm |
| Sunday | Closed |
reception@humberdiagnostics.ca
CLINIC LOCATION
North York Medical Center
1017 Wilson Ave, Suite 100
Toronto, ON
M3K 1Z1