Digital Imaging Center
With Digital Imaging, we screen your body or a body part, to spot if and any issues; Technologists and Radiologists report our findings to referring doctor, your family physician, who then refers you to a specialist to mitigate the issue.
Digital imaging has been bliss in the advancement of health care across the world. It is a lot easier for doctors now to identify diseases at an early stage, internal issues, injuries, or any health condition. Medical imaging helps you the most when it is an asymptomatic situation. Since this imaging service provides faster and accurate information, it can be considered life-saving. The patient outcomes keep improving rapidly.
Digital Imaging procedures are non-invasive. They are painless unless some contrast media is required.
Digital imaging done in a timely fashion can detect abnormalities at earlier stages rather than later stages which can save a patient's life.
Ultrasound or sonogram helps in examining the internal body structures. This test is mostly done for expecting mothers. With a sonogram, the ob-gyn or the Obstetricians can easily keep an eye on the health of the baby in the mother's womb. Even if there is any concern, it can be determined quickly. With ultrasound, much of the body's abnormalities can be detected.
Breast imaging is one of the most helpful means to combat breast cancer if it is diagnosed at an early stage. Don't delay. Book an appointment for an ultrasound breast scan. Please call.
Hysterosonography
Hysterosonography or sonohysterography is a gynecologic examination. It uses sound waves for clear pictures of a uterus and can immediately diagnose if there are any vaginal issues. A transducer is inserted into the vagina once the bladders are emptied. For further procedure, sterile saline is injected to study the uterus lining. Book an appointment for hysterosonography test.
Digital imaging works well for the Bone Mineral Density (BMD) test. The test can measure the amount of calcium and minerals in your bones. The segments (spine, hips, or maybe both of them) of the bones are examined with a very low-level x-ray to detect bone mineral density. The procedure takes approximately twenty to thirty minutes. It helps the specialist to assess signs of osteoporosis. Book an appointment for a BMD scan.
Why choose HDC for Digital imaging Services
Low-Level X-Ray Radiation is critical to minimize damage to a healthy body

Excellent OB/GYN Clinic under the leadership of Dr Nicolette Caccia and Dr Jeff Grenville, to take care of women's reproductive health, pregnancy, and also postpartum period.

We have well-trained staff to arrange an on-call appointment, answer your queries, and take care of the patients' requirements.
Walk-in patients are welcomed.
Referral to other Specialists at North York Medical Center is done more efficiently.
At HDC we are proud of our initiative on implementing Low-Radiation X-Ray, as one of the most thoughtful and critical additions so far to protect our patients from the Ionizing Radiation of X-ray and Mammography. We provide better image quality with less ionizing radiation. No matter what health issue you have, your health will never be compromised and we shall always go the extra mile. All Labs and Clinics are led by Doctors.
Services
Ultrasound Based Woman's Health

Expecting Mothers' Ultrasound

Ultrasound-guided injections

Cardiovascular Tests and Monitoring
Doctors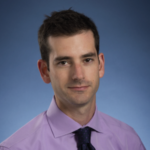 Dr. Jeffrey Grenville is a Radiologist at the Humber Diagnostics Center, located within the North York Medical Center. Dr. Grenville completed his medical degree at Wayne State University and is currently a Clinical Associate Radiologist at the University Health Network.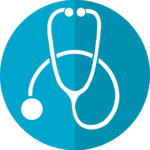 Dr. Ashley Leckie is a Radiologist at the Humber Diagnostics Center, located within the North York Medical Center. Dr. Leckie completed her medical degree at the University of Toronto and is currently a clinical fellow at the University of Toronto's Department of Medical Imaging.
OPENING HOURS
| Day | Service |
| --- | --- |
| Monday | 8 am – 5 pm |
| Tuesday | 8 am – 5 pm |
| Wednesday | 8 am – 5 pm |
| Thursday | 8 am – 5 pm |
| Friday | 8 am – 5 pm |
| Saturday | 8 am – 2 pm |
| Sunday | Closed |
reception@humberdiagnostics.ca
CLINIC LOCATION
North York Medical Center
1017 Wilson Ave, Suite 100
Toronto, ON
M3K 1Z1