Cardiovascular Clinic
The cardiovascular system provides oxygen, proper nutrients, hormones, and various important substances to your body cells. A healthy cardiovascular system is an ultimate powerhouse that keeps you going throughout the day.
But with a desk-bound job, it's tough to stay healthy these days. A sedentary lifestyle may burden your cardiovascular health resulting in several diseases such as coronary cardiac failure, stroke, heart arrhythmias, valve issues, and heart attack. Several risks that may pave the way to cardiovascular disease include high cholesterol, high blood pressure, diabetes, smoking, stress, and more.
Why HDC is the Cardiology Clinic for you?
At Humber Cardiology Clinic, the cardiologists are affiliated with Humber River Hospital. Referral to the hospital when needed is done quickly as time is always of the essence when it comes to heart conditions. Initial in-person consultations are of utmost importance to start assessing the baseline of your heart's condition. Here you receive an all-in-one solution for your heart condition. Our doctors are experienced and affiliated with Humber River Hospital which allows you to access the services at the hospital more readily by being more ready. Please call for assessment without delay while your health is symptom-free.
How to turn down the Cardiovascular Risk Factors
Staying active is the ultimate key to good health. When you are on a regular exercise regime, it can increase your exercise tolerance and you can perform better with every passing day.
Excessive body weight can be an obvious reason for unwanted cardiovascular diseases. Obesity has a consistent connection with cardiovascular disease. A sudden rise in body fat cells may trigger heart disease followed by ventricular enlargement. Reducing your body weight can help in maintaining good cardiac health.
Controlling your blood pressure is another convenient way of keeping your cardiovascular disease at bay.
Modifying your diet can be a good decision for improvement in cardiovascular health. Try to cut down extra sugar, junk food, oily and spicy food from your diet; add leafy green vegetables and fruits instead. Drink a lot of water to stay hydrated.
Stop alcohol consumption and smoking right now if you want to keep your heart healthy.
Lack of sleep can cause cardiac diseases. Sleep for at least 7 hours a day and let your muscles rest.
 Services we provide
Ambulatory Blood Pressure Monitoring (ABPM)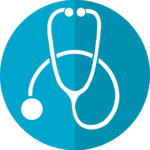 Dr. Irving Tiong is a Cardiologist at the Humber Cardiology Clinic, located within the North York Medical Center. Dr. Tiong completed his medical degree at McGill University and clinical fellowship at the University of Ottawa.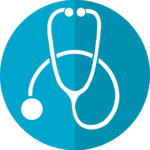 Dr. Douglas Ng is a Cardiologist at the Humber Cardiology Clinic, located within the North York Medical Center. Dr. Ng completed his medical degree and clinical fellowship at the University of Toronto.
OPENING HOURS
416-631-9759
reception@humberdiagnostics.ca
CLINIC LOCATION